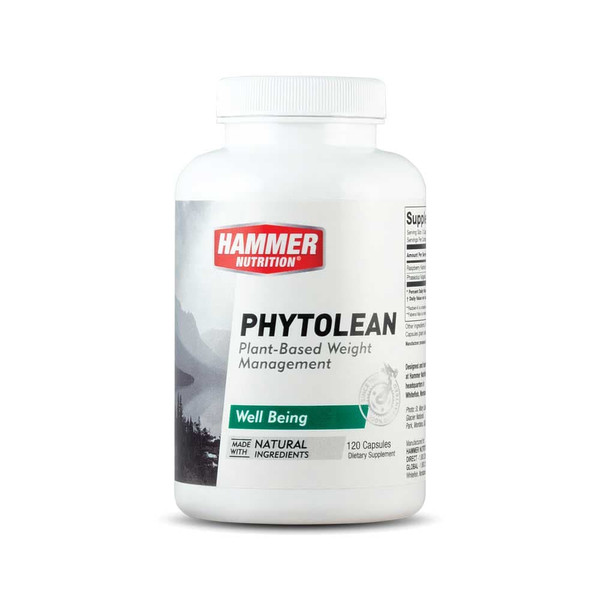 Phytolean
Win the war against weight gain!
1
Helps block starch absorption
Enhances fat burning
Decreases fat assimilation
---
-
Razberi-K® raspberry ketone
- This is a major aromatic found in red raspberries. Raspberry ketone helps with weight reduction through two mechanisms:
Enhancing the breakdown ("burning") of fat - The chemical structure of raspberry ketone is similar to the structures of capsaicin and synephrine, two compounds known to exert anti-obesity actions and alter fat metabolism in favor of fat weight loss. Raspberry ketone increases a process known as norepinephrine-induced lipolysis. Additionally raspberry ketone supplementation appears to result in a higher secretion of the hormone adiponectin. Both of these effects - increased norepinephrine-induced lypolsis and higher levels of adiponectin - enhance fat metabolism.

Decreased fat absorption and storage - Raspberry ketone assists in inhibiting a primary step in the absorption of fat, trioleoylglycerol hydrolysis. Additionally, not only does an increase in adiponectin result in increased metabolism of fat, it also is associated with a decrease in fat storage.
Fabenol Max™ Phaseolus Vulgaris L.
- The extract from the white kidney bean is commonly referred to as a "starch blocker" or "carbohydrate blocker." This "blocking" effect is due to its ability to reduce the activity of an enzyme known as alpha amylase, which is involved in starch breakdown and sugar absorption. When less alpha amylase enzyme is available, there is a greater potential for more carbohydrates (primarily starchy carbohydrates) to be excreted from the body instead of being assimilated into sugars and stored as body fat. This effect may also support healthy blood sugar levels.
BENEFITS
Successfully reaching your target weight and keeping it there may be a real struggle for you, especially if you're a "carb junkie." Not anymore! Phytolean will help you win the war against weight. The Phytolean formula is safe, natural, and plant-based. Unlike weight-loss products that offer unrealistic promises and deliver no results, we guarantee that Phytolean will work for you. Not "may" work, WILL work - Phytolean is that effective!
In a nutshell, Phytolean:
Helps to increase your body's fat-burning potential

Aids in reducing fat absorption

Blocks the digestion and absorption of starchy carbohydrates

All of these help you to lose weight, maintain ideal blood sugar levels, and achieve optimal body composition without any undesirable side effects that can occur from stimulant-based weight-loss products.
Phytolean - Supplement Facts


This is a preview of the recently viewed products by the user.
Once the user has seen at least one product this snippet will be visible.
ZULETZT ANGESCHAUTE PRODUKTE