THE EDGE: HAMMER GEL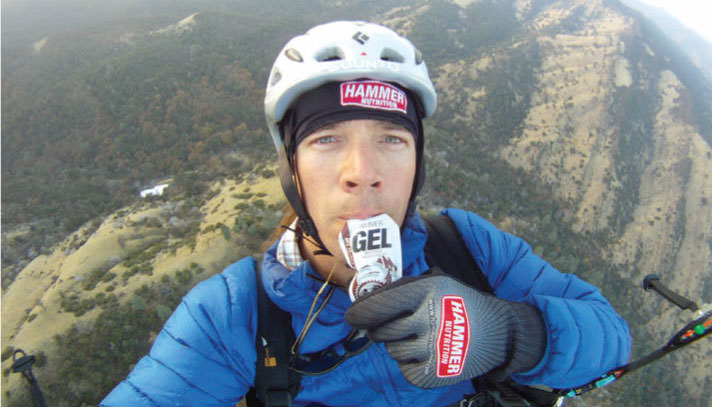 For quality concentrated energy, no other gel comes close
Since 1995, Hammer Gel has set the pace for providing athletes with quality carbohydrate energy in a convenient, concentrated form. In today's glutted market of energy products, Hammer Gel remains uniquely formulated to ensure peak athletic performance, every time:
Healthy carbohydrates, not candy - Most energy gels are little more than candy, loaded with simple sugars (like fructose, sucrose, dextrose, and/or glucose). They provide a burst of energy then let you down hard. Not Hammer Gel. The complex carbohydrate in Hammer Gel gives you steady energy, hour after hour, without the crash or stomach upset of "candy" fuels. Many athletes say it's the ONLY gel that doesn't cause them digestive problems.
Beneficial amino acids - Hammer Gel contains branched chain amino acids to help reduce muscle tissue breakdown. Another amino acid in Hammer Gel, L-alanine, aids carbohydrate metabolism.
Energy Smart™ - The unique biochemistry of this patented natural sweetener helps raise blood glucose levels quickly. It is NOT a simple sugar or artificial sweetener.
Premium, natural ingredients - There are no artificial sweeteners, colors, or flavors in Hammer Gel - only real fruits, nuts, and other wholesome ingredients.
Awesomely delicious! - You won't find a higher quality, more tasty energy gel at any price. Available in 12 awesome flavors; enjoy them singly, or mix to create your own favorite blend (e.g., Peanut Butter and Raspberry, Banana and Chocolate, etc.)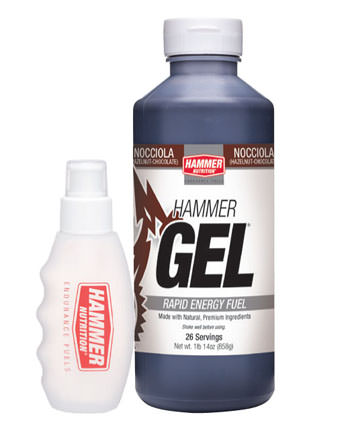 NEW NOCCIOLA HAMMER GEL A "GAME CHANGER"!
Reviews of our new Nocciola (pronounced no-CHO-lah) Hammer Gel are in, and the verdict is unanimous: "A game changer," and "On another level completely."
Like the Italian gelato flavor from which it derives its name, Nocciola has an irresistible hazelnut-chocolate taste that is satisfyingly rich, and still incredibly refreshing.
It joins fellow newcomers Peanut Butter and Peanut Butter- Chocolate in our family of Hammer Gel "ultra-fuels" that are ideal for the full spectrum of athletic activity. Thanks to naturally-occurring protein and fat, these flavors will not only satisfy your taste buds, but also your energy requirements, even when you're going long.